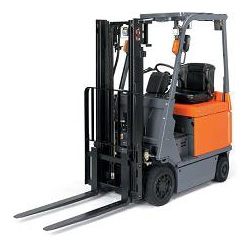 The Electric Forklift
Strengths:
With an electric motor and battery powered, we can say farewell to ambient air pollution ". As it does not emit gas, electric forklift is perfect for indoors, not to mention, finished noise and vibration. For the maintenance side, there are very few moving parts to replace and even the battery can be maintenance free.
Particularism and some quirks:
Its purchasing price can be higher, but you will realize energy cost savings.
Not recommended for high temperatures or humidity, thus avoided, smelters, snow or rain.
The battery will discharge more quickly when working on slopes or steep ramps.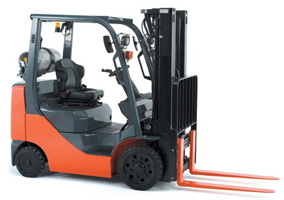 Forklift Propane
Strengths:
Its purchasing cost seemed affordable, but you will have higher energy costs.
Rough terrain and slopes do not frighten him.
Rain, snow or high heat sources, we can count on him.
It can do long hours of work, only need to replace the propane tank.
Particularism and some quirks:
The truck is noisy and makes his operator vibration.
Gas harmful exhaust contains carbon monoxide which has no odor, no color and who can with a high concentration of CO, giving persistent headache, dizziness, nausea, Vaumas, until loss of Consciousness … death in the event of very high exposure.
Need to do an analysis of the four main gases, one to two times per year. Risk of skin burns upon direct contact with liquid propane gas.
In conclusion
You now have an overview of the different characteristics of two forklifts type.
Maybe you've spotted a few points related to health and safety that you had missed?
With technological advances, there are currently on the market, forklifts that can offer the best of both worlds